Nestled at the top of Channing Way on the highest hilltop in the East Terra Linda area of San Rafael, The Oaktops Apartments is the quintessential Marin location that offers a life in an environment that sustains and nurtures with spectacular, unobstructed views.
Our mission here at Oaktops is to provide rental housing that is top quality in both design and management. We pride ourselves on our peaceful environment and our community residents cherish the quiet. Our goal is for your home here to feel like a peaceful sanctuary.
The Oaktops Apartments has been a small, family owned property for over 29 years. It is comprised of 2 buildings, 251 (17 units) and 253 Channing Way (15 units).
You will frequently be able to enjoy viewing our local wildlife which is abundant up here at the top of the hill: wild turkeys, hawks, owls, California Quail, White-Tailed Deer, coyotes, wild hares/jackrabbits, raccoons, a multitude of native song bird species …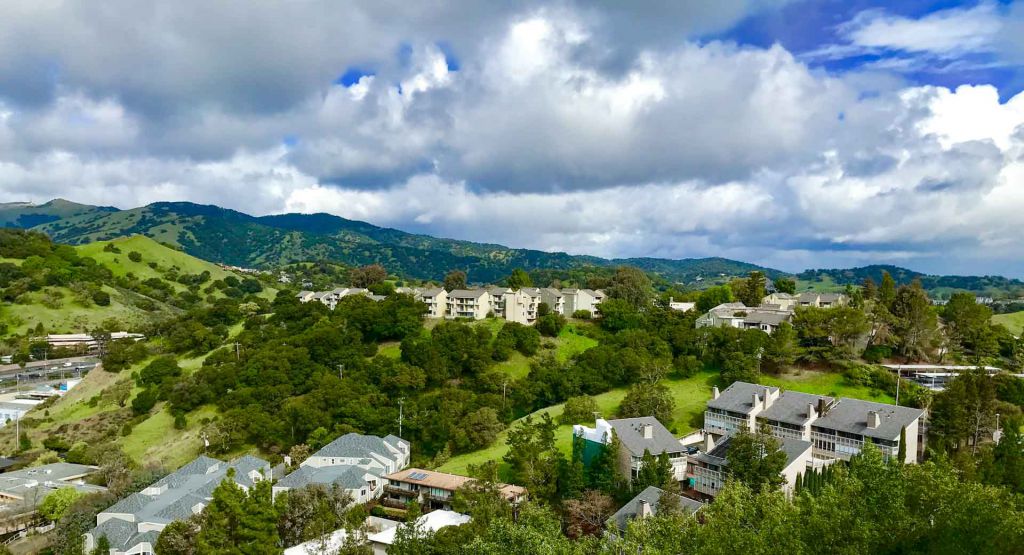 The Oaktops Apartments is located in a beautiful setting on the highest hilltop in East Terra Linda surrounded by nature with spectacular views. We are unusual in that we have one bedroom apartments only and each apartment is different. We have various layouts and the square footage ranges anywhere from 645 to 850. Most of the apartments have no one directly above or below you. Due to the buildings' layout there are few shared walls which contributes to greater quiet within your apartment. You access the apartment from the ground entry shared garage that leads to stairwells. You typically share a stairwell with one other neighbor. Almost all of our units are accessed by stairs. 
Our shared garage is unique in that it is open air with window openings that face the Marin hills offering spectacular views even from the garage. These window openings also allow for natural light and air flow, while still offering peace of mind at night when the garage door is down. One assigned shared garage parking space comes with each apartment.  
We recently updated the buildings with a new roof and all new dual-paned windows, slider doors and skylights. Our property has a monitored fire sprinkler system throughout, including in the garage and storage area. 
Each building has its own laundry room located in the ground level entry shared garage. An amenity is that the laundry is free of charge.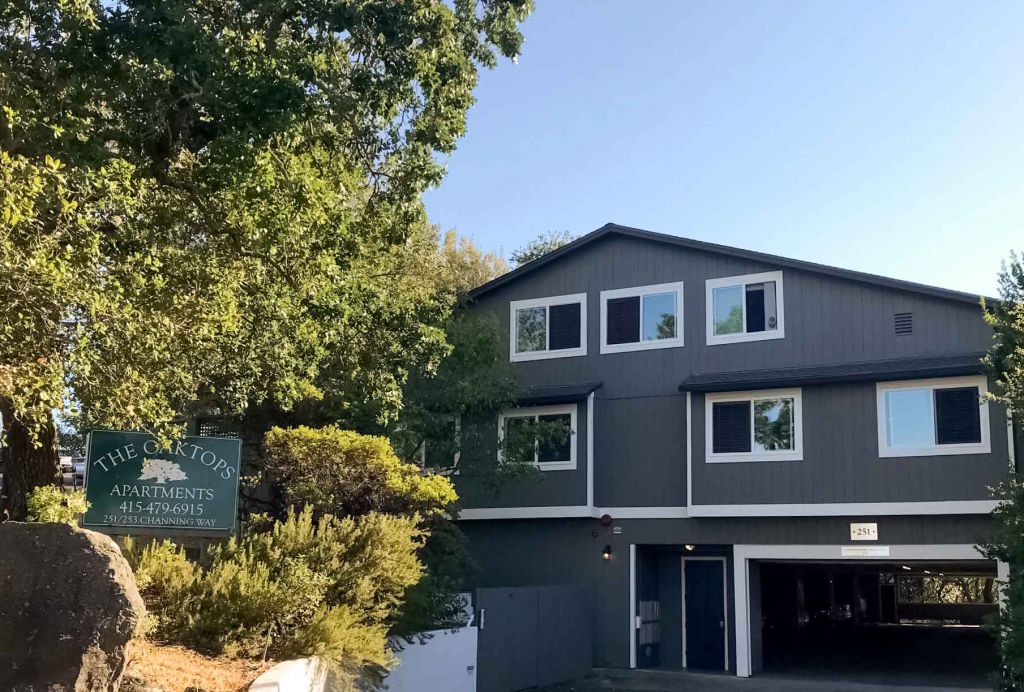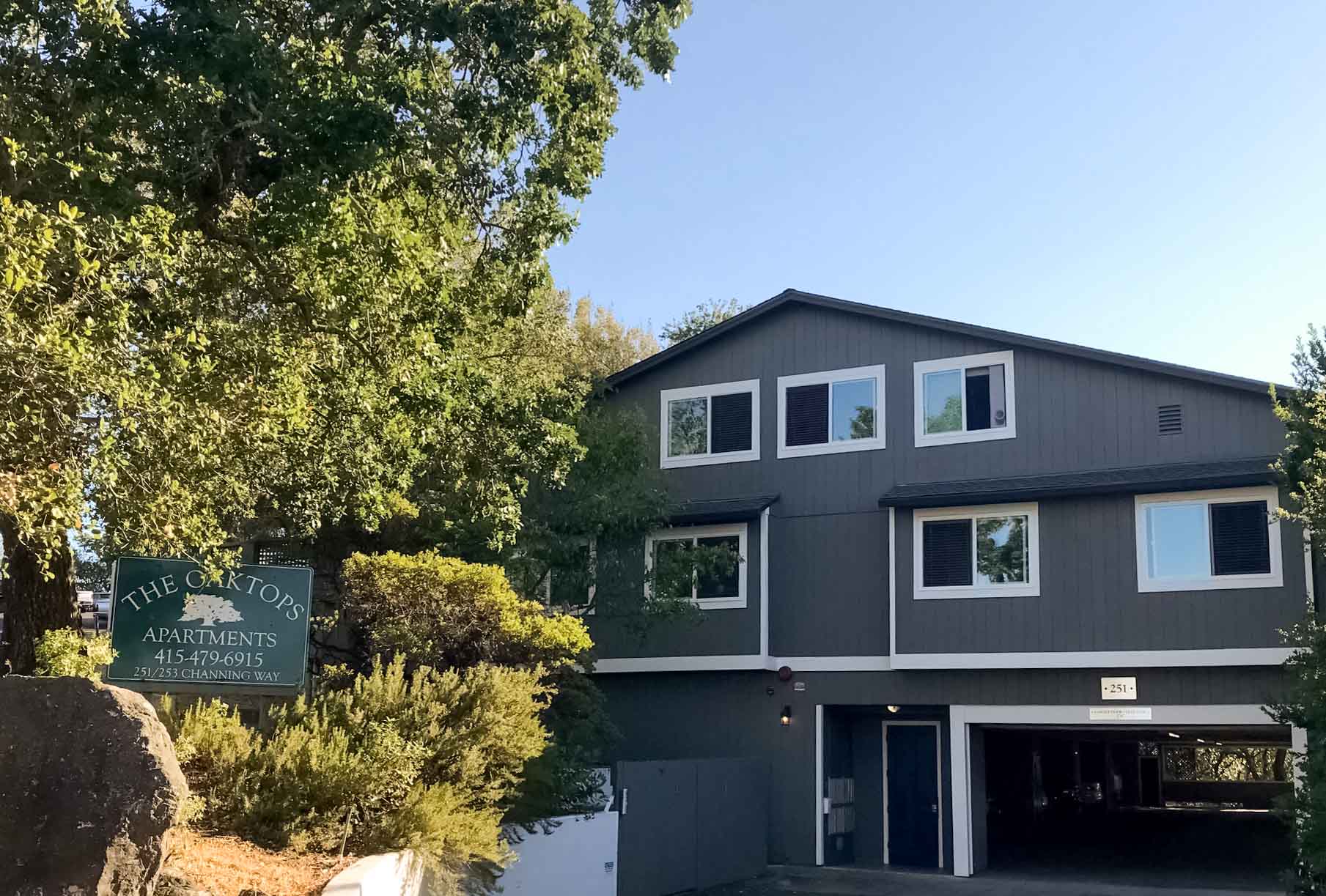 Lifestyle
Nature, Hiking, Biking
The Golden Gate Reserve
Enjoy nightlife, Restaurants, Museums
30 minute drive to San Francisco
Area Shopping
Beautiful shopping centers throughout the area
Fourth Street, Downtown San Rafael
Corte Madera
San Francisco
Amenities
Stainless steel appliances, granite countertops
Responsive and caring in-residence management
Above the Trees
Above the Hustle & Bustle